Freight
Account System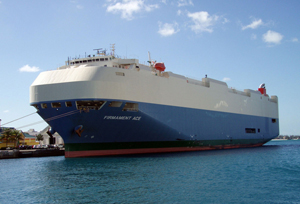 Freight account system is a system designed to simplify almost all the freight forwarders business operations. This system enables the users to eliminate paper work and organize all of the data used in all the freight/clearance operations and produce all the data in a well-designed progressive analytical format.
Main Features:
It enables the creation of data directories that includes the entire firm's data of clients, agents, airlines, shipping lines, ports data, creditors, etc...
The usage and analyzing of all the data directly.
The Processing of all the company activities starting from the offer ending with the invoices' collection/payment.
Handles all the activities between company and four major forwarding and clearance partners (Clients, Agents, Carriers, and Other Creditors).
Undergo all the business transactions such as; the offers, the operations, the invoices, the payments and a direct follow up of the process while it is still on action and after it is done
Tracking and producing a professional documentation of each step of the operation
It also generates a wide set of reports.
Program Specification
Back to products