Featured
Services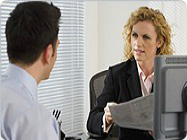 Our Services are composed of: payroll outsourcing services, project management and implementation project audit, and Tailored Project Implementation.
Payroll Outsourcing:
Tired of doing all the tiring, time consuming salary calculations every month! Through our Outsourcing service we will remove this burden off your shoulders. Through our team of experts who work efficiently and in total confidentiality, we calculate all the needed transactions and produce all the reports needed to finish all the salary operations effectively. All that is required from you is a simple button push to send us your data and receive the results. Our Payroll Outsourcing service provides you with the following reports after doing all the salary calculations, These reports can be edited in any form to fit your requirements:
• Review reports is a set of reports to review all the data entry for each employee
• Monthly transactions report including all employees transactions
• Monthly Salary Detailed Reports printed according to organization structure groups ( Sections, Department, Cost center, Jobs …)
• Monthly Salary Summary
• Pay Slips
• Social Insurance Detailed By Social Insurance Office
• Social Insurance Summary
• Bank Transfer Report
• Bank Letters
• Annual leave follow up
• Year to date Salary Detailed
• Year to date Salary Summary
All These calculations are done on programs developed by our team, specifically to do this job.
Project Management:
Implementing a project or buying a system and it's a little out of your area of expertise, and scared of not being able to control the project! Don't worry we provide a project management service. This is where we step in and manage the whole project. From finding a good offer, to monitoring the implementation plan and the deadlines of the project delivery and the training sessions required. Thus we relive you from the hazards of monitoring a newly acquired system while guaranteeing satisfactory results in the end.
Implementation Project Audit:
Buying a new system and puzzled by all the options available. Don't worry; through our Implementation Project Audit service we provide you with professional consulting service that will help you decide which system suits your company the best. Not only this but if you already bought a new system and you need someone to monitor all the steps for you to guarantee a well delivered product, we provide you with the professional consulting needed in order to guarantee the timely delivering of each task and milestone of your system, providing you with detailed reports on the efficiency of each task implemented. Thus, guaranteeing that you purchased and implemented the best system for your needs.
Tailored Project Development:
Our Tailored Project Implementation Service provides you a tailored system for your business. Simply you come to us and tell us what your needs and your problems while undergoing your business operations and we use our knowledge to make the system that makes your life easier. From our tailored projects:

• The Egyptian squash association System:
This system is currently managing all the operations of the Egyptian Squash Association, from entering the various championships and the participating players to making the draw and evaluating the players and their results. It also shows all the players' movements between various clubs and their penalties if any, as well providing full access to the player's history. It also shows all the data in various forms and reports to help analyzing all the players' performance and results.
• Service Invoicing System for airline handling company:
This is a complicated system that builds its controlling database through some interfaces that are designed to help the user. Through these interfaces the bases and prices of service calculations and the rate of discount percentages are laid on the level of the airline companies, airplanes types, and the contracts with the various companies being dealt with, as well as the various airports on which the planes land. It also issues all the needed reports on the different levels of the work requirements (Holding Company, Airport, Airplane Type, The Offered Services…etc.)
Main Services