Tailored
Projects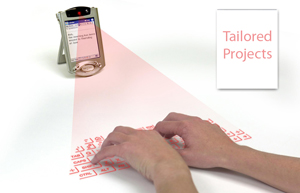 Service provides you atailored system of your business.
Our Tailored Project Implementation Service provides you a tailored system for your business. Simply you come to us and tell us what your needs and your problems while undergoing your business operations and we use our knowledge to make the system that makes your life easier. From our tailored projects:
The Egyptian squash association System: This system is currently managing all the operations of the Egyptian Squash Association, from entering the various championships and the participating players to making the draw and evaluating the players and their results. It also shows all the players' movements between various clubs and their penalties if any, as well providing full access to the player's history. It also shows all the data in various forms and reports to help analyzing all the players' performance and results.
Service Invoicing System for airline handling company: This is a complicated system that builds its controlling database through some interfaces that are designed to help the user. Through these interfaces the bases and prices of service calculations and the rate of discount percentages are laid on the level of the airline companies, airplanes types, and the contracts with the various companies being dealt with, as well as the various airports on which the planes land. It also issues all the needed reports on the different levels of the work requirements (Holding Company, Airport, Airplane Type, The Offered Services…etc.)
Back to products